Registration will be available onsite on June 1st and 2nd only.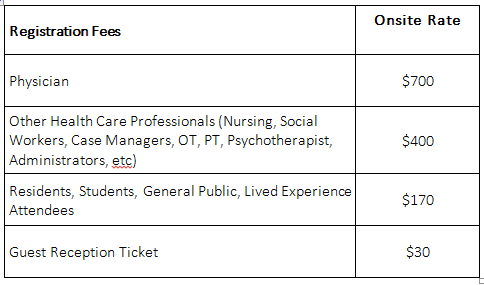 By registering for this conference, you agree to the outlined terms and conditions. Refunds less a $75.00 administration charge will be issued for cancellations received in writing by May 1, 2018. No refund will be issued for cancellations received after this date. Only cancellations received in writing at cpd@toh.on.ca will be processed.
LIVED EXPERIENCE ATTENDEES BURSARY PROGRAM

How to Apply
A limited number of bursaries for lived experience attendees will be available through local organizations and donations. To apply for a bursary, please contact Sheena Levesque, Conference Planner, by email at shlevesque@toh.ca.

How to Help
During the registration process, consider making a small donation to help offset the costs for lived experience attendees. Your donation will be added to a pool of funds used to offer complimentary or reduced costs registration fees to lived experience participants.