Keynote Presentations include:

Dr. Patricia Conrod, Ph.D, Clinician psychologist, Professor at the Université of Montréal, Department of Psychiatry. The personality-targeted approach to treating substance use problems was first developed and tested by Dr. Patricia Conrod at McGill University in Montreal, Canada (1995-2000). For more info on Dr. Conrod's work click here.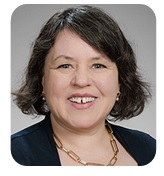 Dr. Anna Ratzliff is a national expert on collaborative care and specifically on training teams to implement and deliver mental health treatment in primary care settings. Her passion for translating complex research ideas into practical real-world applications began when she received her MD and PhD in Anatomy and Neurobiology as part of the Medical Scientist Training Program at the University of California at Irvine. She currently is an Associate Professor in the Department of Psychiatry and Behavioral Sciences at the University of Washington where she has developed expertise in suicide prevention training, mental health workforce development, adult learning best practices, and mentorship. Dr. Ratzliff is the Director of the AIMS Center (Advancing Integrated Mental Health Solutions), is the Director of the UW Integrated Care Training Program for residents and fellows, and leads a national collaborative care training program for the American Psychiatric Association's Transforming Clinical Practices Initiative grant. For more information on collaborative care please visit the AIMS Center website and the UW Integrated Care Training Program website.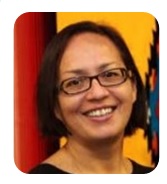 Dr. Cornelia (Nel) Wieman, MD, FRCPC, President, Indigenous Physicians Association of Canada
Dr. Wieman is Canada's first female Indigenous psychiatrist (Anishnawbe - Little Grand Rapids First Nation, Manitoba). In January 2018, Nel joined the First Nations Health Authority (FNHA) in BC as a Senior Medical Officer, Mental Health & Wellness, in the FNHA's Office of the Chief Medical Officer. From 2013-2018, she was a staff psychiatrist at the Centre for Addiction and Mental Health (CAMH) in Toronto in CAMH's Aboriginal Services Unit, Tele-psychiatry Service (Northern Psychiatric Outreach Program), Crisis Clinic and General Assessment Clinic. Since 2016, Nel has also served as the Faculty Advisor to the Indigenous Students' Health Sciences Office at McMaster University. Prior to this, Nel was a member of the Clinical Support Team at YWCA Toronto's Elm Centre providing psychiatric services to over 100 women living with serious mental illness and addictions, and was a special consultant to the Chief Public Health Officer of the Public Health Agency of Canada. From 2004-2011, she was the Co-Director of the Indigenous Health Research Development Program and an Assistant Professor in the Dalla Lana School of Public Health, Faculty of Medicine at the University of Toronto. Nel began her career by providing psychiatric services at the community mental health clinic on Six Nations of the Grand River Territory (1997-2005) after completing her medical degree (1993) and while completing her psychiatry specialty training (1998) at McMaster University in Hamilton, Ontario. In February 2013, Nel was awarded the Queen Elizabeth II Diamond Jubilee Medal.

Dr. Evan Wood, MD, PhD, ABIM, FASAM, FRCPC, ABAM Diplomate, is the Director of the British Columbia Centre on Substance Use based at St. Paul's Hospital in Vancouver. He is also a professor of medicine at the University of British Columbia, where he helps lead the university's efforts in the area of addiction prevention and treatment through a Tier 1 Canada Research Chair. Dr. Wood is a general internal medicine specialist and diplomate of the American Board of Addiction Medicine who has been responsible for the creation of a number of addiction clinical and clinical training programs. His research is funded by the U.S. National Institute on Drug Abuse and CIHR through the Canadian Research Initiative on Substance Misuse.