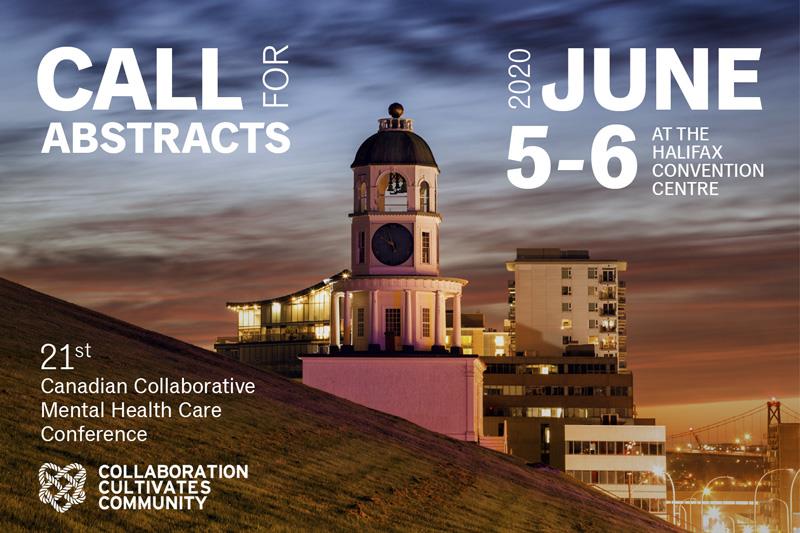 THE CALL FOR ABSTRACTS IS NOW OPEN!

The Canadian Collaborative Mental Health Care Conference aims to advance collaborative practice in mental health care in primary care and community settings. Our scope includes intra- and inter-professional collaboration, as well as collaboration with clients and caregivers. We value multiple forms of knowledge and 'evidence' including scientific knowledge, pragmatic knowledge of front-line healthcare providers and administrators, and experiential knowledge of people using mental health services, and throughout the conference, we seek to promote dialogue between these different perspectives.

This year our conference theme addresses "Collaboration Cultivates Community". Most close-knit communities become that way by sharing beliefs, values and most notably when they collaborate. Collaboration and conciliation enables greater access to resources and presents more opportunities for innovation and evolution of mental health care services. Our professional community requires the cohesiveness engendered by collaboration. As social isolation grows and technology advances, fostering community and identity within communities has become all the more relevant and necessary to our well-being and mental health. Cultivating community requires a growth mindset, which is necessary for successful collaboration, continual change, and adaptation. We invite you to submit an abstract and attend the conference to share your work, experience, and to connect with a diverse community who share a common interest in health services innovation to improve mental health.
Click here to view the Abstract Guidelines.
Click here to submit an abstract.
IMPORTANT DATES
Call for Abstracts Closes: January 5, 2020 at 11:59 pm AST
Notification of Acceptance: mid February, 2020

FOR MORE INFORMATION
Gillian Reid | 902.494.2173 | gillian.reid@dal.ca
www.shared-care.ca